Justice Delayed is Justice Denied
Urge State Representative Houston Gaines to call on Speaker Ralston to resign.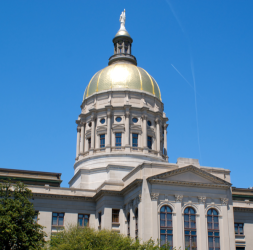 Since becoming Speaker of the Georgia Assembly in 2010, House Speaker David Ralston has misused the privileges of his office to benefit rapists, child abusers, drunk drivers and other clients of his private law practice. Ralston exploited Georgia law to delay trials by years, depriving victims of a timely trial, justice or even simply closure. Over the past 9 years, he has delayed 226 cases a total of 966 times, so that he can campaign and fundraise for his re-election efforts.
Georgia doesn't need this kind of corruption.
Urge your State Representative to do the right thing and call on Speaker Ralston to resign.